July 25th, 2010
I don't even remember how I came across these tote bags today, as I never shop at Land's End, but somehow I was directed to their site today and found they have a few really cute tote and hobo bags. Many of them are on sale now to boot!
The Ragtop Snap Tote reminds me so much of the Jack Spade dipped totes which are almost 8 times the price of this one!
Route 63 Canvas Leather Trim Bucket Tote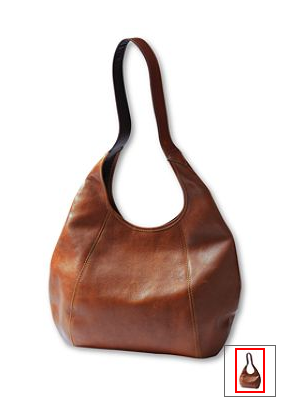 I love me a Leather Hobo Bag especially in classic brown. This style also comes in fun colors in the suede version too.
This Suede Bucket Tote comes in a beautiful blue color too, which would be great for fall.
Filed under
fashion
|
Comment (0)
July 21st, 2010
We're doing some work to our garden over the next few weeks that I have been wanting to do since we moved in to our apartment three years ago. Specifically, remove these very strange, out of place, yews that belong more in South Hampton than they do in our Brooklyn garden. They are so healthy and lovely, but they take up so much room in what is an otherwise small yard. Space in Brooklyn is hard to come by and I don't think we need to hand it over to some very mature, yews that need lots of trimming.
I've been researching other urban garden ideas from various landscape architects for inspiration and have come across some great stuff. Here are some spaces I am really loving and trying to find the common denominator in:
from Brook Landscape:

I love this yard, and realized that when I looked at Door Sixteen's post the other day, that this is the same garden she posted but from a different angle:
From Chicago Gardens:
I love these solar lights in this Pocket Park posted on Mloco a few years ago:
A Cup of Joe posted this lovely garden:
An old favorite belonging to designers Carin Goldberg and Jim Biber:
I'm drooling over all the photos from this townhouse garden round-up on Remodelista. Here are several that really stand out:
And then a ton of inspiration sets on flickr for outdoor rooms. Here's a good one:
I think what I learned from this collection of photos is that I love modular garden designs with large spaces of green and simple color pooping around the space. Once our garden is sorted out in the next several weeks, I'll post some photos!
Filed under
architecture, home
|
Comment (0)